Meet eReach.com's Cincinnati Blogger Partners
Amanda Boehmer | The Club Mom | www.theclubmom.com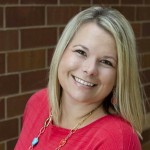 Amanda is a busy mom of two and has been married to her college sweetheart since 2005. Amanda is addicted to social media!  She likes to stay up to date on what is going on! Amanda enjoys reading, blogging, boating, loves fall weather, trying new things and shopping.  She works full time and her main hobby is acting as Vice President of TheClubMom.com, where mommies get the 411 on Fitness, Food, Fashion and Family. She is very excited to be able to be a contributor for Date Night Cincinnati reviewing and writing about keeping the spark alive through different dating adventures with her husband of 10 years!
Kristin Goecke | MasonMetu | www.masonmetu.com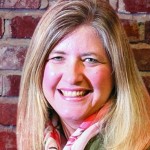 Kristin lives in Mason, Ohio, noted by Money Magazine as one of the "7th best places to live for families" in a small town. She lives with her husband, Chris, two girls (ages 9 & 11) and their 3 pets (Ginger the cat, Bailey the dog & Cookie the guinea pig).  They enjoy exploring their hometown and Greater Cincinnati for fun family adventures. You can visit Kristin on her blog, MasonMetu,"Greater Cincinnati's one-stop site for family fun!" She started MasonMetu in February of 2009. Kristin has been a contributing writer for Family Friendly Cincinnati since its inception.
Michelle Hammers | I'm Living The Good Life | www.imlivingthegoodlifeblog.com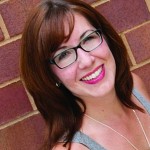 Michelle lives in northern Kentucky with her husband and 3 children.  In another lifetime, she worked in corporate America, but gave up the glamorous life after the birth of her first son.  She is now a very busy mom of three kids who loves to try new things with her family, explore Northern Kentucky and cook from scratch.  An avid reader, she can sometimes be found taking a break at the coffee shop with a good book.
Jennie Janzen | Motherhood Support | www.motherhoodsupport.com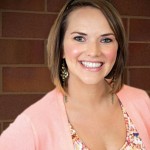 Jennie is a stay at home mom to three busy boys. She married her high school sweetheart in 2006 and this family of 5 now resides in the beautiful city of Mason, Ohio. She loves spending time with her family and writing on her blog where she shares recipes, healthy living tips, her adventures around Cincinnati and all things parenting!
Nedra McDaniel | Adventure Mom | www.adventuremomblog.com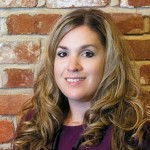 Nedra loves thrill rides, trying new restaurants, taking tours, art, being outside, coffee, and finding hidden gems in the area to explore with family and friends. She loves to live like a tourist wherever she goes. Nedra grew up in Northern Kentucky and moved back to the area a few years ago and has been able to enjoy Cincinnati with a new perspective and appreciation. She enjoys taking pictures and trying new adventures all over the Cincinnati region. Her site encourages readers to step out of their comfort zones by trying something new. She shares adventure ideas, travel destinations and events to try solo, with friends, family or on a date.
Amy Quinn | In A Galaxy | www.inagalaxy.com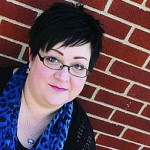 Amy is a wife and mother to two crazy, active sons ages 10 and 8. She loves to sew, craft, scrapbook, read, and play tabletop and role playing games (much to the relief of both her husband and her kids!), and loves finding new ways to explore Greater Cincinnati and beyond!   Amy was born, raised and still resides in Northern Kentucky but is still amazed to find new and wonderful places to visit and fun things to do in this wonderful area!
Katie Scheper | The Little Things Journal | www.thelittlethingsjournal.com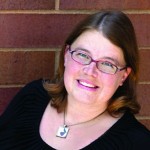 Katie resides in Northern Kentucky, near the great Ohio river, just a stone's throw away from Cincinnati. Katie and her husband Michael have four fabulous kids: Ella, Max, Sam & Henry. Katie taught preschool in the public school system until her 3rd child arrived, now she is a stay at home mother who keeps busy with my four munchkins, exploring all of the nooks and crannies of the Northern Kentucky & Cincinnati area. Along with adventures with the kids, Katie stays very busy working on her blog "The Little Things" as well as being a contributing editor on Family Friendly Cincinnati since its inception in 2009. Katie also owns her own note card business, Cards by Katie and she is very active at the schools her children attend. With such a full plate you can see why Katie appreciates getting out of the house for date nights!
Heather Verst | The Healthy Hen | www.thehealthyhen.com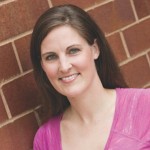 Heather lives in NKY and she and her husband have three kids, two boys and a girl, who keep them very busy! Having an interest in health, nutrition and fitness, Heather earned a Bachelor's in Exercise Science from NKU. After 10 years of personal training she is now staying home to raise her kids. She believes spending time with family can be just as healthy as eating a salad! A healthy life is a balanced life, balanced between taking care of your health and doing things you enjoy! Heather loves to encourage others to do the same in her blog The Healthy Hen.
Erin Woiteshek | A Bird and a Bean | www.abirdandabean.com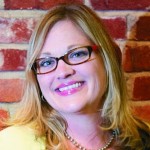 Erin was born and raised in Northern Kentucky.  She moved away, went to school, lived abroad, traveled and then came back home to Cincy to raise her own family.  She has 2 kids, 5 chickens, one dog, a bunny, some fish and a husband.  They all live happily together in a pretty, little house on a quiet cul-de-sac.  She taught English in middle schools for almost 15 years, until this past year when she decided to stay home and teach her own kids.  She stays busy homeschooling, exploring fun new places in Greater Cincinnati and working on her blog "A Bird and A Bean".